The Belize Body Building and Fitness Federation held its annual championship competition on 1 November at the Bliss Institute of Performing Art in Belize City to select the 2013 champions in male and female categories.
Mr. Rigo Vellos won the light-heavyweight division and also the Mr. Belize Body Building Championship 2013. The Masters category was won by veteran bodybuilder Clayton Greenidge; also winning the middle weight division.
In the female category the figure competition was won by Cricel Castillo, the physique competition by Kaya Cattouse and the bikini competition by Annlyn Apolonio.
The BBBFF is largest bodybuilding and fitness organization in Belize and regularly fields its champions for regional competitions in neighboring countries in Central America.
Watch the video of the Miss Belize Bikini Fitness 2013 competition: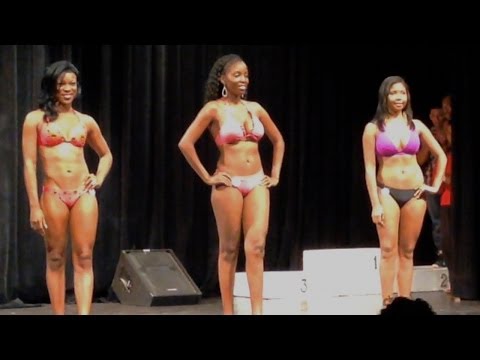 These are the complete BBBFF 2013 bodybuilding contest results:
Male
Masters – 1st Clayton Greendige; 2nd Deon Danderson; 3rd Guy Neal.
Welterweight – 1st Edgar Rogers; 2nd Deon Ortiz; 3rd Deon Danderson.
Middleweight – 1st Clayton Greendige; 2nd Christopher Carter; 3rd Delvan Palacio.
Light Heavyweight – 1st Rigo Vellos; 2nd Ernest Broaster; 3rd Deon Banner.
Mr. Belize – (This competition was comprised of the winners of each category, but, since Clayton Greendige won both the Masters and Middleweight, second place in Middleweight, Christopher Carter was able to enter the Mr. Belize category.) 1st Rigo Vellos; 2nd Clayton Greendige; 3rd Edgar Rogers.
Female
Bikini Fitness – 1st Annlyn Apolonio; 2nd Christina Requena; 3rd Charlyn Flowers (2012 champ).
Body Figure – 1st Cricel Castillo; 2nd Gina Lovell; 3rd Josephine Gault.
Bodybuilding – 1st Kaya Cattouse